Sponsor a musician's chair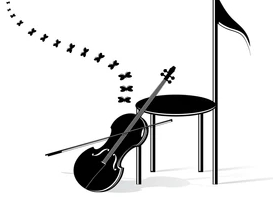 Many of you know the wonderful musicians of the SSO, and we know that you would like to support them and help them make music. 
SSO musicians come from all walks of life. Some are volunteers, some are students, some are amateurs, some are professionals. We all join together. 
We invite you to make a special  tax-deductible donation to help support these wonderful people who make the music!  You can "sponsor a musician chair" by donating via this link, or you may donate cash or check at a concert, or mail a check to us at
Southland Symphony, 611 W El Morado Ct Ontario CA 91762. 
Levels: 
(Choose your giving level, then click the button below and complete your donation) 
Section - 1 Concert  $100 
Section - Full Season $500 
Pro - 1 Concert  $150 
Pro - Full Season $750 
Principal - 1 Concert $200 
Principal - Full Season $1000
SELECT YOUR OPTION BELOW from the dropdown list (click on the downward arrow)