About the Southland Symphony Orchestra & Chorus:
 
Our Mission:
The Southland Symphony Orchestra uses the power of music to lift the human spirit. We engage, uplift, and educate the diverse communities of Southern California's Greater Ontario and Inland Empire area by coming together to perform and inspire through exceptional musical experiences. 
Our Vision:
Reaching out through the transformative power of live music, the Southland Symphony Orchestra will be a civic leader, reflecting and uniting our region. 
The SSO a non-profit organization, and needs your support to continue presenting these world-class quality concerts!
Inclusiveness Statement And Policies 
  In keeping with its mission, the Southland Symphony Orchestra and Chorus welcomes ALL people from the greater Ontario area and surrounding communities by playing and presenting the world's greatest music by and for everyone:   From preschool music education for the underserved to adult music education, from a holiday event for all to music presentations for seniors, but most of all through the performance of great music by artistically-outstanding musicians from the community, SSO is a unique artistic resource with a focus always on excellence. 
That excellence is always compatible with inclusiveness. 
In that regard, the Southland Symphony Orchestra has the following policies: 
                1.  Discrimination by reason of race, sex, age, creed, disability, color, national origin, socioeconomic / citizenship status, or gender or sexual identification / orientation is unacceptable. 
                2.  Wherever and whenever possible and consistent with the orchestra's artistic standards and needs, individuals belonging to historically marginalized groups, including BIPOC and the LGBTQIA+ community, friends and allies, will be encouraged to participate in SSO, whether as Orchestra members, soloists, composers, Board members, volunteers or otherwise.   The goal is to engage new and diverse audience members, orchestra members and volunteers, in a welcoming and comfortable context. 
                3.  Further activities by SSO leadership to support inclusiveness, in addition to those which have already been approved by the Board, are encouraged, and will be supported, based on the availability of resources and subject to normal Board approval. 
                4.  In keeping with its mission, and enabled by its musicians and board, SSO will strive to continue its policy of presenting its performances at affordable prices or without cost, welcoming the entire community to participate, and to continue to underwrite music education and community engagement programs.
More About the Southland Symphony Orchestra 
The Southland Symphony presented its first concert in Ontario on Sunday, December 11, 2011. The orchestra's founder and director, Dr. Sylvia Lee Mann, who had recently relocated to the area, saw a need and an opportunity to bring symphonic music to the larger Ontario Community, a community which was already embracing arts and culture. Since that first concert, we have presented many, many free, full-orchestra concerts for this community. We have presented internationally renowned musicians from all over the globe, performing music of the greatest composers of history, and music of great composers still living today. 
" Our purpose is to enrich our community by engaging audiences and inspiring a love of music through exciting live symphony performances, innovative programming, and educational outreach."  We offer opportunities for the community to experience the very best in music, "right in their own back-yards."  No long drives to downtown Los Angeles, no expensive parking. Arts and music for our community, in our community. 
 The Southland Symphony Orchestra is a true community orchestra, providing fantastic opportunities for qualified musicians to experience and perform live music of the highest quality. We welcome musicians of all ages and from all walks of life: Students and senior citizens, professionals and amateurs: Hobbyist, Professional, Retired…. All are welcome. 
Are you a musician, and would you like a chance to participate?
Musician Auditions: The Southland Symphony holds ongoing auditions for NEW musician members. Interested musicians should contact us immediately for an audition, by calling (909) 235-9776 or emailing: auditions@southlandsymphony.com
Conductor - Dr. Sylvia Lee Mann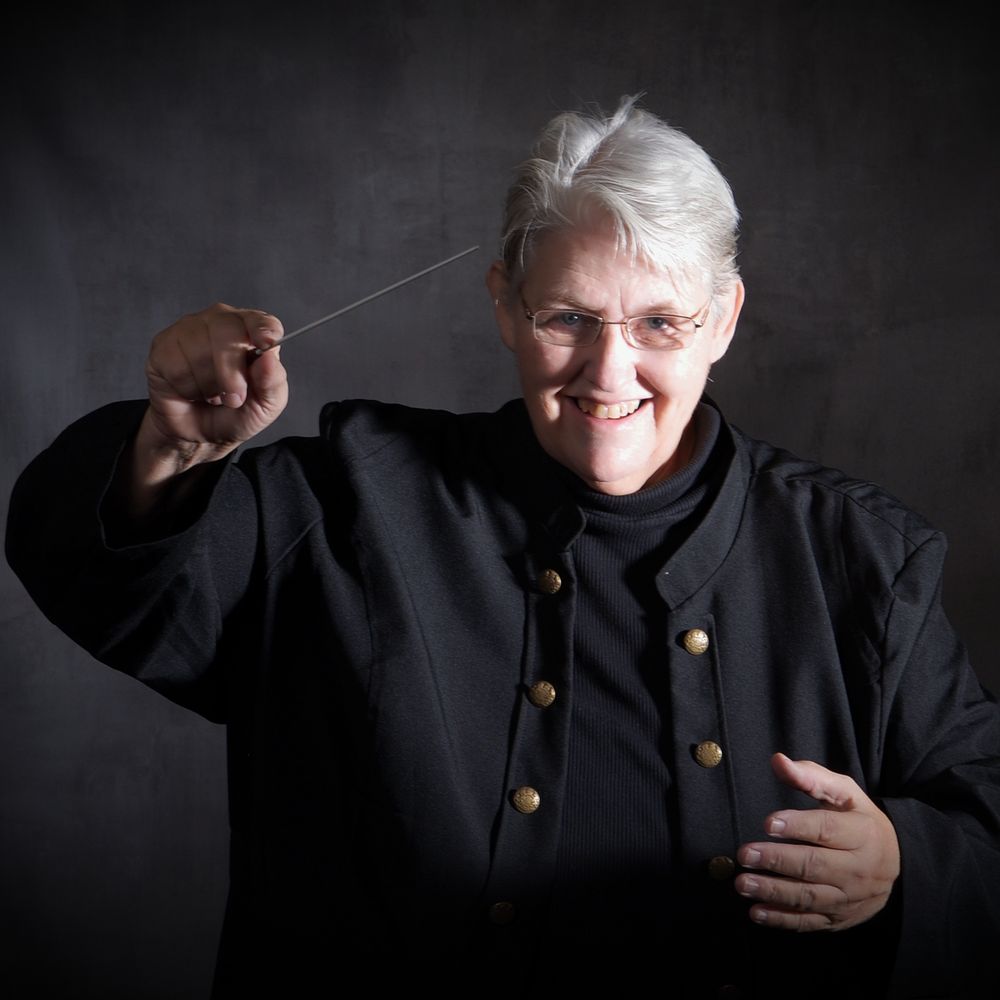 Dr. Sylvia Lee Mann
Founder, Music Director & Conductor, CEO
" Our purpose is to enrich our community by engaging audiences and inspiring a love of music through exciting live symphony performances, innovative programming, and educational outreach." ... Dr. Sylvia Lee Mann
Dr. Sylvia Lee Mann is an internationally recognized conductor, composer, violist, author, speaker, multi-instrumentalist and virtuoso performer, appearing with many musical ensembles in the Southern California area and across the nation.  Currently on the faculty at Chaffey College, Dr. Mann has also served at California State University Dominguez Hills (in both the Music and Humanities Departments), St. Teresa's Open Catholic Seminary, and Centenary College of Louisiana. 
She is an ordained minister in the United Church of Christ, serving as the Pastor & Minister of Music at Bethel Congregational Church, UCC, of Ontario, CA, and holds leadership positions in the Eastern Association of the Southern California Conference of the UCC.  
Dr. Mann is the Music Director & Conductor of the Southland Symphony Orchestra and Chorus, Conductor of the Temecula Valley Jr. Youth Symphony, and a popular guest conductor throughout Southern California. Most recently, she has accepted the position of Music Director and Conductor of the La Verne Symphony Orchestra, effective Spring 2023 
Of recent special interest, during the COVID-19 crisis and quarantine, in partnership with MUSICO, Sylvia developed a robust online music learning and performance system for the musicians at Bethel UCC, as well as both the Southland Symphony and the Temecula Valley Youth Symphony programs. The organizations produced virtual performances throughout the quarantine, and now, are excited to be making music live and in-person again. A frequent performer with The Chamber Orchestra of the South Bay, La Mirada, Temecula Valley, Coachella Valley and Whittier Regional Symphony Orchestras, a collaborator with the Repertory Opera Company and Desert Baroque, she is the principal violist of the Temecula Valley Symphony Orchestra, the Culver City and Marina del Rey Symphony Orchestras. 
In addition, Sylvia is honored to be a featured guest conductor at Carnegie Hall (New York City) Stern Auditorium/Perelman Stage for the 41st season of MidAmerica Productions International NY. She will be conducting a special concert in April of 2024, featuring John Rutter's Gloria and Te Deum. 
She completed undergraduate studies at Chapman University, and graduate studies at the University of Southern California & London University. As a violist and violinist, she studied with many distinguished teachers, tracing the pedagogical line back to Ivan Galamian.  As a composer, her mentors include William Kraft, Gunther Schuller, and Samuel Adler. Her conducting studies included such notable pedagogues as John Koshak, Hans Beer, Daniel Lewis, James Vail, Rodney Eichenberger, Gunther Schuller, and Neville Mariner. 
Originally from Los Angeles, Dr. Mann resided in Louisiana from 1987 - 2002, where she served as the principal violist of the Shreveport Symphony Orchestra, the Baroque Artists of Shreveport and violist of the Premier String Quartet, and was the Director of the Ark-La-Tex Youth Symphony Orchestra program. She also enjoyed performing with the popular all-woman rock band, "Lip Service" and was the recipient of the Shreveport LA Regional Arts Council's prestigious Music Fellowship Award. 
Sylvia's music is heard on the concert stage, in film, television, and media outlets. Works have also been commissioned and performed by many orchestras, and she was featured in the Culver City Symphony's historic concert, "The American Beat - Women Composers". Dr. Mann and her orchestras have been recognized by the City of Ontario and the City of West Covina, as well as Los Angeles and San Bernardino Counties. The County of Los Angeles, and L.A. County Fair recognized her as a "Community Hero" for her work in the arts, and she received "Woman of the Year in the Arts" awards from the California State Legislature and the US House of Representatives. She has also received multiple awards from CSUDH for her scholarship, research and creative activities, as well as for her outstanding participation in the CSU/CSUDH Affordable Learning Solutions Initiative and contribution to student learning. She is an ACME Honoree of Mu Phi Epsilon. 
To see her in action -  here is a link to a brief video with some pics and media clips! https://vimeo.com/734507588 
More information about Dr. Mann, her performances, appearances and original compositions can be found at http://sylvialeemann.com.
Attending Concerts - CURRENT Covid Protocols (subject to change depending upon CDC/Government guidelines). 
All SSO musicians and personnel are fully vaccinated/boosted or have had a negative Covid test with 72 hours of events. 
AUDIENCE COVID PROTOCOLS 
Social distancing recommended/encouraged. 
Facial masks are currently optional for fully vaccinated individuals, but are HIGHLY RECOMMENDED, and are required for unvaccinated individuals, per the State of California and County and San Bernardino. 
(All audience members should be fully vaccinated or have had a negative covid test within 72 hours of concert attendance.) 
Non-vaccinated individuals should not attend, or they should make certain they have had the negative test, and must ear a facial mask. 
Children under 12 may attend, but should stay with their family group, and it is recommended that they wear facial masks unless there is a medical problem in doing so. 
We are, of course, keeping careful track of the latest reports and required protocols. 
Hand sanitizer is available at various locations in all our venues. We make every effort to have facial masks available for those who need them.
The Southland Symphony needs YOUR help - Why do we need YOUR support? 
We strive to offer many of these programs free to participants, but that doesn't mean they come at no cost. The Southland Symphony programs require funding from corporations, foundations and government. But the core of our funding comes from individuals like you. 
Please GIVE generously today and be a part of making music throughout our community. 
Where does the money go? 
FYI, we manage to produce each of our concerts for around $5000. This cost may surprise you, so I want to let you know where the money goes. (By the way - Many orchestras of similar size and activity level have a budget of $15 - 20 thousand per concert). Ours is actually a very "cost-effective" figure. The cost for the whole season for the coming regular season will be around $30,000. So please – donate now, and help us remain viable and cost effective. 
Here is a partial list of the types of expenses we face: 
Sheet Music: AND Performance rights (for music from films, etc); Sets of music; Printing music from public domain sources (to print it out for the musicians, so we use paper and toner) 
Publicity (posters, flyers, postcards, tickets, PR services, etc) 
Program printing (Paper and toner - design work is done in-house and donated) 
Website and app hosting (site design is donated) 
Musician compensation (we have some professional members, some semi-pros, and some community volunteers) 
Guest Artist compensation 
Other compensation for our principal players, coaches, graphic design, operations crew, "gas money" for volunteers, rehearsal snacks and drinks/bottled water 
Facility use 
Equipment (like music stands, printer, recording equipment, music stand lights and batteries, podium, extension cords, music folders....) 
Legal costs (corporate filings, etc) 
Insurance (liability and umbrella coverage) 
Bank costs (monthly service fees, merchant account fees) etc., etc... 
(There is much more). 
Why YOUR support? 
The Southland Symphony Orchestra relies significantly on the generosity of individuals, businesses, foundations and government entities. While "concert door donations" are of tremendous help, they cover less than one-third of the Orchestra's operating budget. Your support will help the organization achieve a balanced budget each year. 
Every great city deserves a great orchestra, and as one of Ontario's key new cultural treasures, it is critical that the SSO continues to provide the community with its core group of world-class musicians. The SSO provides audiences of all ages with high quality artistic performances, while bringing internationally renowned guest artists to the Inland Empire. In addition, the Orchestra is looking to the future, planning to serve more than 10,000+ students annually through inspirational and educational programs and outreach initiatives. 
You can make a difference today by supporting the Southland Symphony Orchestra with a gift of any size. We invite you to make a tax-deductible donation which will help to sustain the SSO as YOUR Orchestra, while enhancing the Orchestra's impact through critical arts education offerings for area youth.
 The Southland Symphony Orchestra is a tax exempt 501 (c) (3) non-profit organization under IRS section 170. Donors can deduct contributions made to us under IRC Section 170. We are also qualified to receive tax deductible bequests, devises, transfers or gifts under Section 2055, 2106, or 2522. We are a public charity.
WHY SUPPORT A COMMUNITY ORCHESTRA? 
Great reasons to support your community orchestra: 
A vibrant arts and culture industry helps local businesses thrive. Arts and culture organizations - businesses in their own right - leverage significant event-related spending by their audiences that pump vital revenue into the area. 
It benefits the concert-going public by providing the many local lovers of classical music the opportunity to hear it performed locally, at free concerts or at a reasonable ticket cost for very special events. 
A community orchestra is a major artistic resource. It is a gift to the community. It benefits the community in general by forming part of the cultural base that makes the city of Ontario, California and the Inland Empire a good place to live. 
It is a source of community pride, in conjunction with other local music performance organizations. See us in action right here: http://southlandsymphony.com/concert_videos_youtube/